Financing
At Edgartown Dental group, we provide the best dental care in Edgartown.
Besides excellence, we're also committed to ensuring that all our services are affordable and well within reach of those who need them. Contact us today if you're looking for a dental practice that offers general or cosmetic dentistry. We're always happy to discuss your available payment options with our patients and elaborate on any concerns that they might have.
Payment Options
You can pay for your treatment using Care Credit, Cash or Credit Cards. We do not accept personal checks.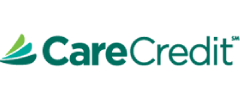 Care Credit:
CareCredit is different from a regular credit card.
Use it to pay for out-of-pocket expenses not covered by medical insurance, and special financing options are available that you may not be able to get with other cards.
Pay for health, and wellness care at over 225,000 enrolled providers across the nation. Once you've applied, you can use it again and again at any location that accepts CareCredit.
With shorter term financing options of 6, 12, 18 or 24 months no interest is charged on purchases of $200 or more when you pay the full amount due by the end of the promotional period. If you do not, interest is charged from the original purchase date.*
We don't accept personal checks.
In case of further questions, please get in touch with our team via phone or email. We're looking forward to helping you smile confidently again.